To add a new signal it is required to specify the device it belongs to.
The signal can be created as a virtual, which means that it is calculated starting from other signals accessible by the user. All the virtual signals created will be saved in a "Virtual Container Signals" device as default option, if the user does not specify a different device. If present, you will be able to choose the type of signal from those availables.
A description is also required, it will appear in the list of signals. It is possible to add some notes and also Tags as filters to the signal.
The timeout threshold allows to specify a value in minutes after which notifying the user about communication miss with a notice in Signals list, Signal details, Gauge and Cylinder gauge widgets.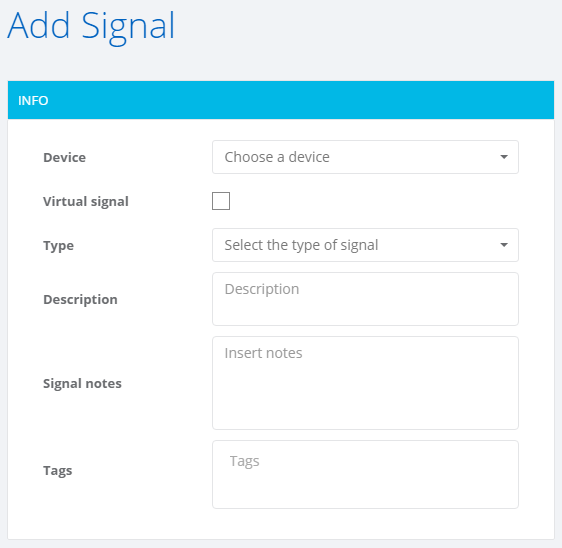 After all the fields have been filled and the signal saved, you will see the updated list of all signals. By clicking one, its detail is displayed, with its graphical representation. 

A signal does not record the data right after its creation, its owner needs to do its validation.