Before using the bot be sure to set your Telegram username in your user's profile in Databoom.
For a correct use of Telegram bot after release 4.0.46 you need to restart the bot (Delete chat history and type /start).
To access Databoom Telegram bot, type databoombot in the search bar. At the first boot the START button is visualized, otherwise you can type the /start command to restart the bot.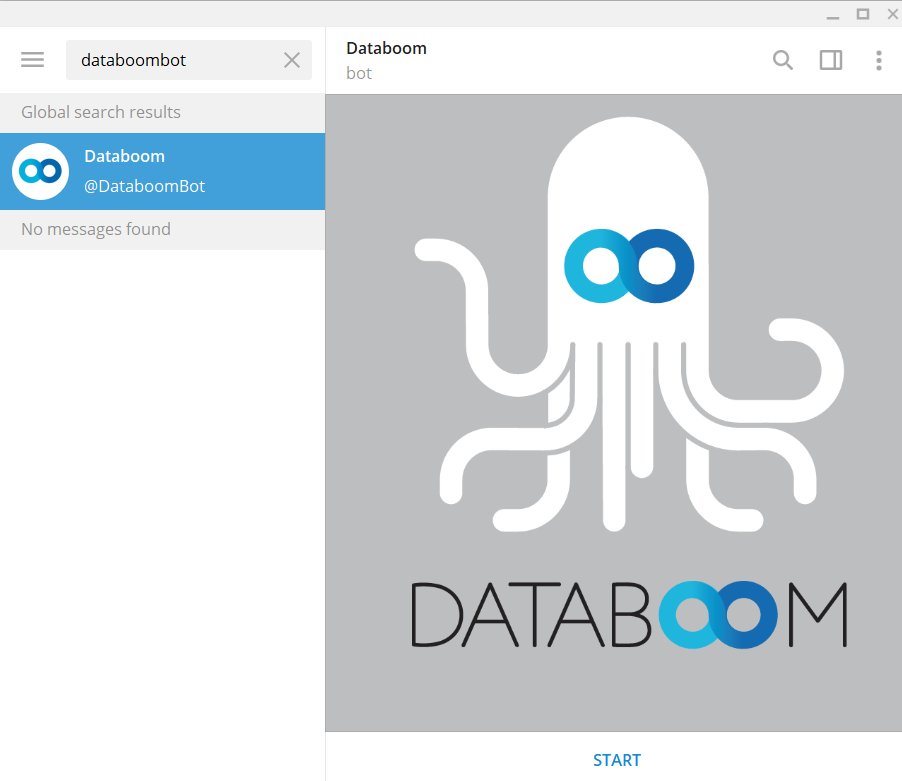 Once the bot has started, the favorite signals list is visualized.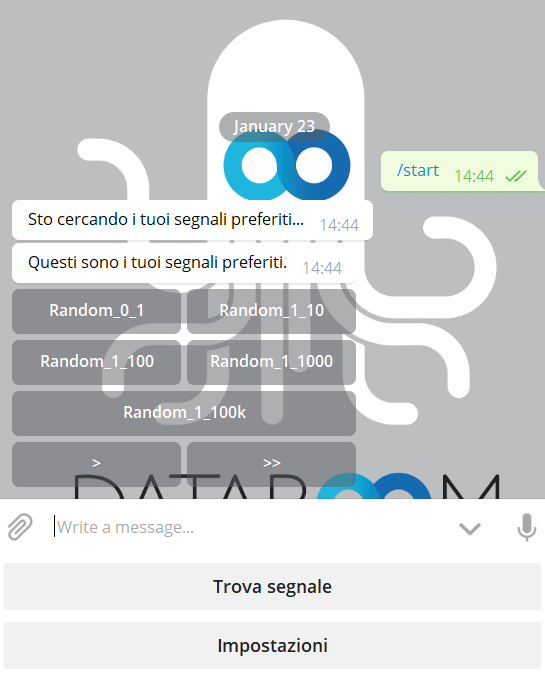 Signal detail
By clicking a singal in the list, its detail is shown.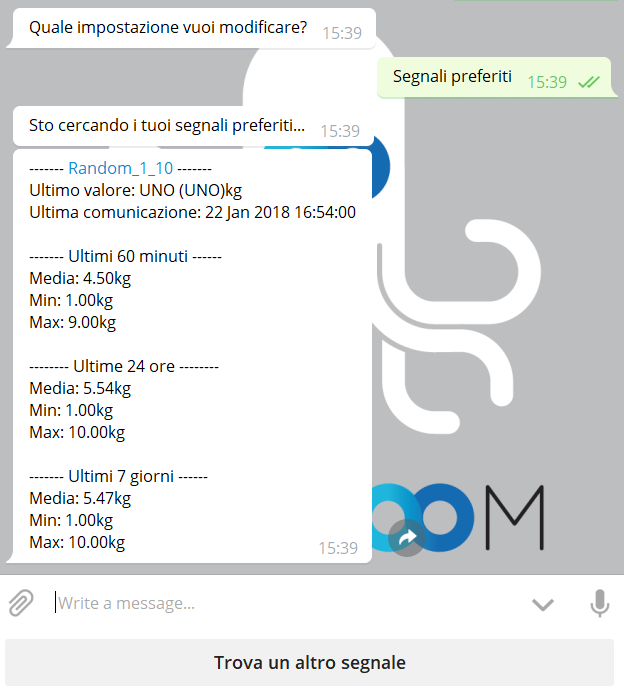 Editing a signal value
It is possible to edit a signal value if it is a reference signal and you have been authorized to. When the options is available a button Edit value appears in the details page.
Once the Edit button has been pressed, just write the new value and send the message to update the signal.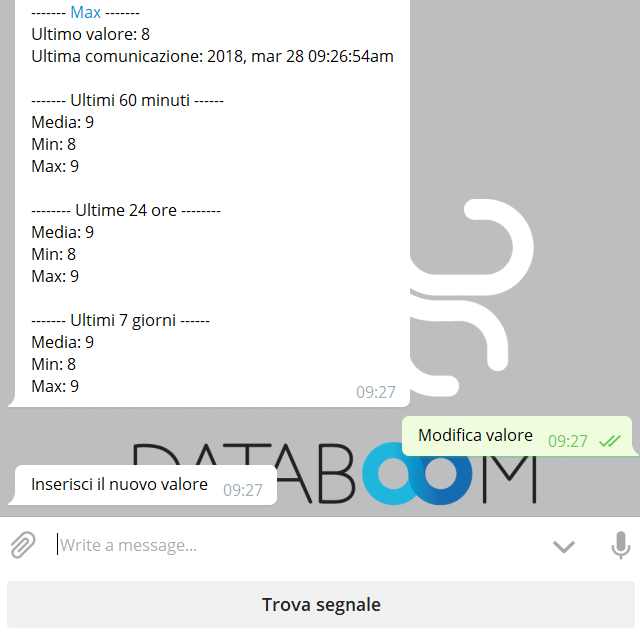 Searching a signal
By clicking the Search a signal button it is possible to type some text to be used as search parameter for your signals. If the text doesn't correspond, other text is asked, otherwise the matching signals list is visualized.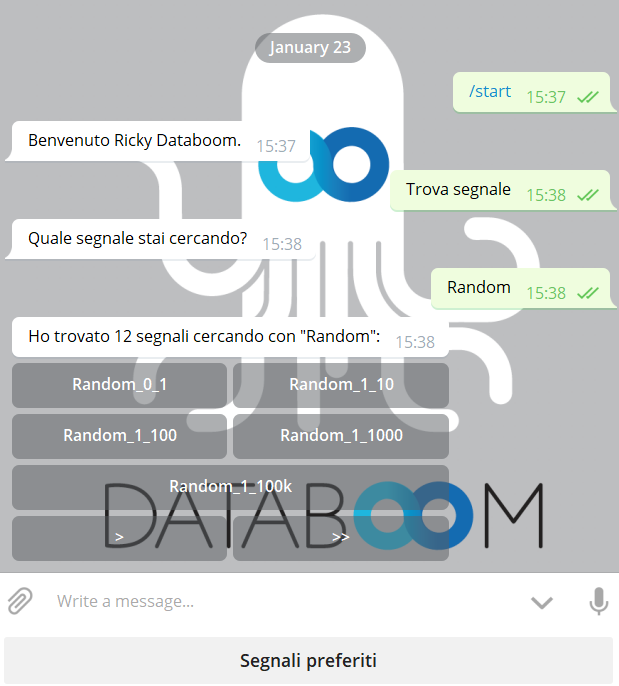 Settings
By clicking the Settings button it is possible to choose the language used by the bot (it also updates the option in Databoom) other than going back to the favourite signals list.