The widget displays the active alarms (New or Active) filtered by the devices chosen by the user in creation or, if no device is selected as filter, the full list of active alarms.
In addition to the description, the date of start of the alarm and its duration are shown. If the alarm is commented, a balloon icon is shown. By clicking the icon, the comment modal is opened.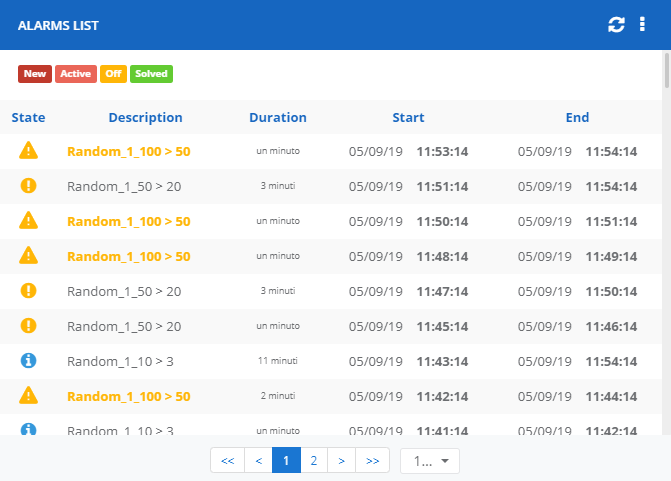 From the edit window it is possible to change the devices to be used as filter in every moment.