The widget shows the last received values of user-selected signal. The most recent value is displayed in the center of the widget while below, in smaller size, up to 5 previous values are displayed. Moving your cursor over the data, the corresponding date is displayed.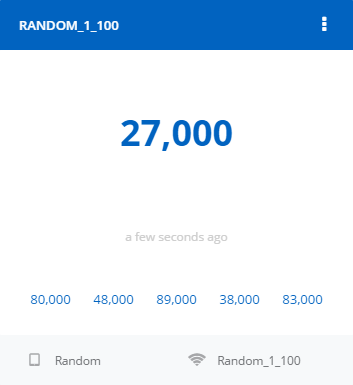 Last values visualization can be disabled in the edit modal of the widget where the data frequency and reference date can also be choosen (for example, Hourly Average shows the last availabe hourly average and its previous values).
It is also possible to view the absolute value of a signal (if of counter type) and, if the corresponding device is correctly configured, the send commands interface.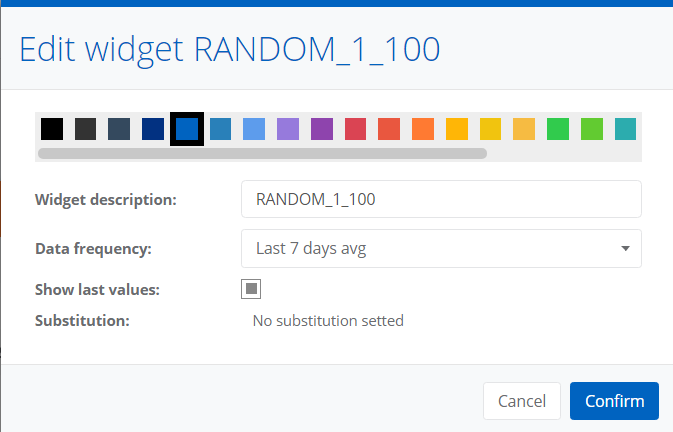 If the user has set the values substitution, the substituted value will be displayed next to the actual value. In digital and enumeration signals the substitution will be emphasized.
If the substitution is active, the color of the widget updates according to the color set in the substitution. From the edit modal it is also possible to visualize a light next to the value to highlight the substitution status or to hide the substitution, to show only the real value.