Devices map widget allows to show your devices on a map.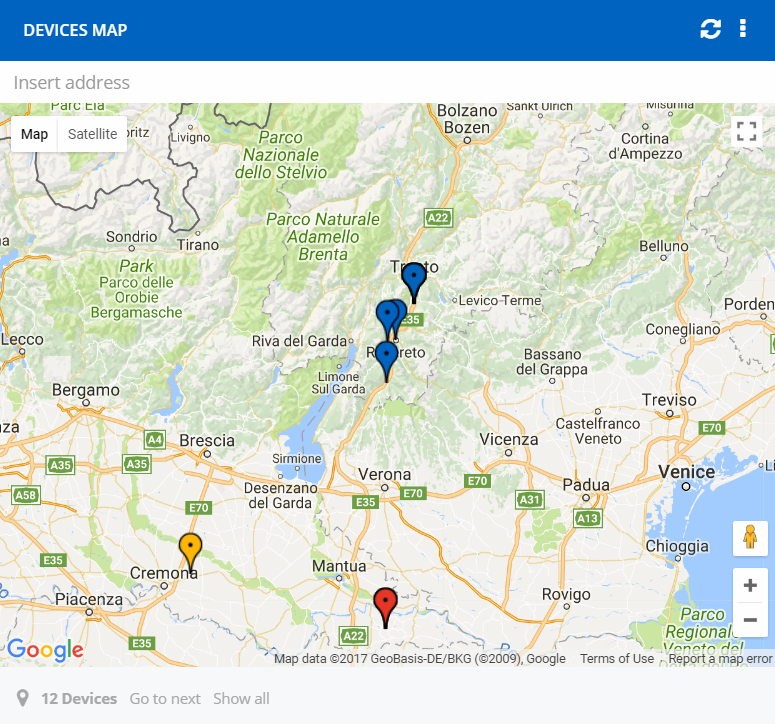 Device markers can have three colors according to the permissions you have on the device: Creator, Admin or Read only.
By clicking on a marker, a box with basic info is shown. A link to open the device details page is also present.
By clicking the gear icon in the marker info box, it is possible to specify up to 2 device signals as visible directly on the map.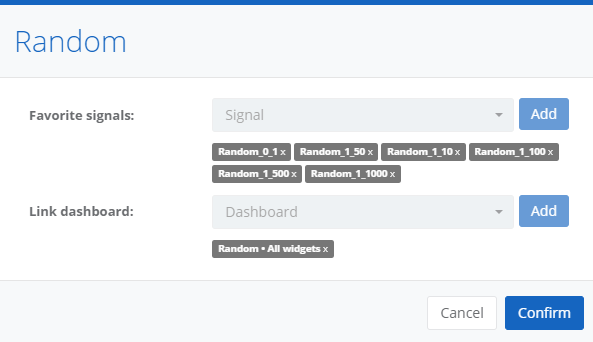 In the widget footer the number of devices on the map is shown, next to a button to move over the next marker and a button to view all the devices on the map.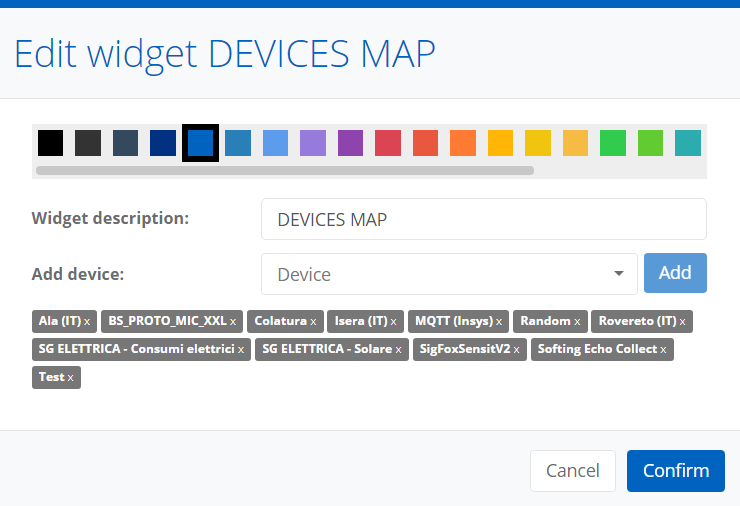 From the edit window it is possible to add devices to the map, or remove the devices already present.