The notes widget allows the user to view all his notes/events. It is possible to specify some tags (with OR condition) to filter the elements. If no tag is inserted, the whole list is shown.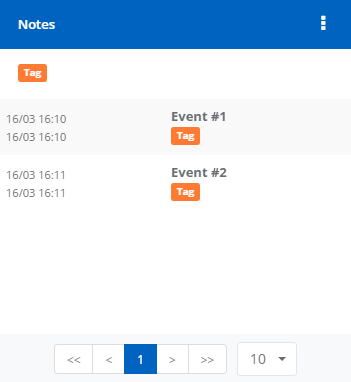 By clicking a note, the edit modal appears. It is possible to add/remove tags, edit the event date and its description.
A note can be linked to other elements (signals, devices, ...). If a note has a link, a icon is shown in the list, while the full link is shown in the detail panel of the note.