The notes widget allows the user to view all his notes/events.
From the edit modal it is possible to specify some tags (with OR condition) to filter the elements. If no tag is inserted, the whole list is shown. It is also possible to hide reports generation notes from the widget and to specify a dates interval.
It is possible to access filters edit by clicking the filters area directly in widget visualization.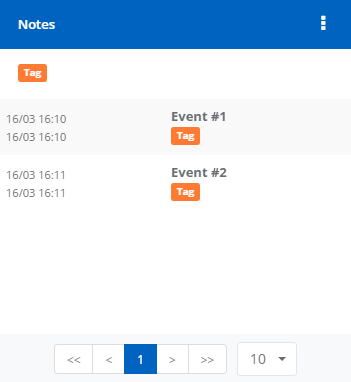 By clicking a note, the edit modal appears. It is possible to add/remove tags, edit the event date and its description. Title field can be used to show the inserted text directly on events in chart widgets.
A note can be linked to other elements (signals, devices, ...). If a note has a link, a icon is shown in the list, while the full link is shown in the detail panel of the note.
In the menu widget it is possible to add a link to a device or signal, by selecting the desired device or signal and confirming with Add button click. It is possible to add only a link, if one is already present, controls will be disabled. It is possible to remove a note link, if refers to a device or signal, by clicking the x next to it.
In case of report or export generation, the link to the file is also shown.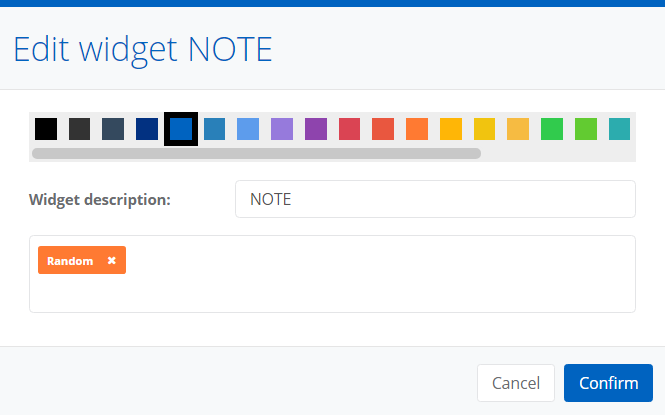 Sharing a note
From the edit modal it is possible to share a note with other users. A shared note will be available to the receiver in read only mode, it can't be edited or deleted.